On the sidelines of 54th Session of the Human Rights Council (HRC54), this year's Toxic Free Talks will take place from 20 to 22 September — three days of conferences and discussions, highlighting the work of the UN Special Rapporteur on toxics and human rights, and of organizations in the struggle for the right to live in a toxic-free environment.
This session, taking place on the sidelines of the 54th session of the Human Rights Council, aims to understand how greenwashing and false solutions that misuse such substances undermine human rights. Launching the 2023 edition of the Geneva Toxic Free Talks, this session also aims to show how a human rights-based approach can help avoid such pitfalls.
The event will take place in a hybrid format, at the Palais des Nations and online. Participants joining online can register through Webex.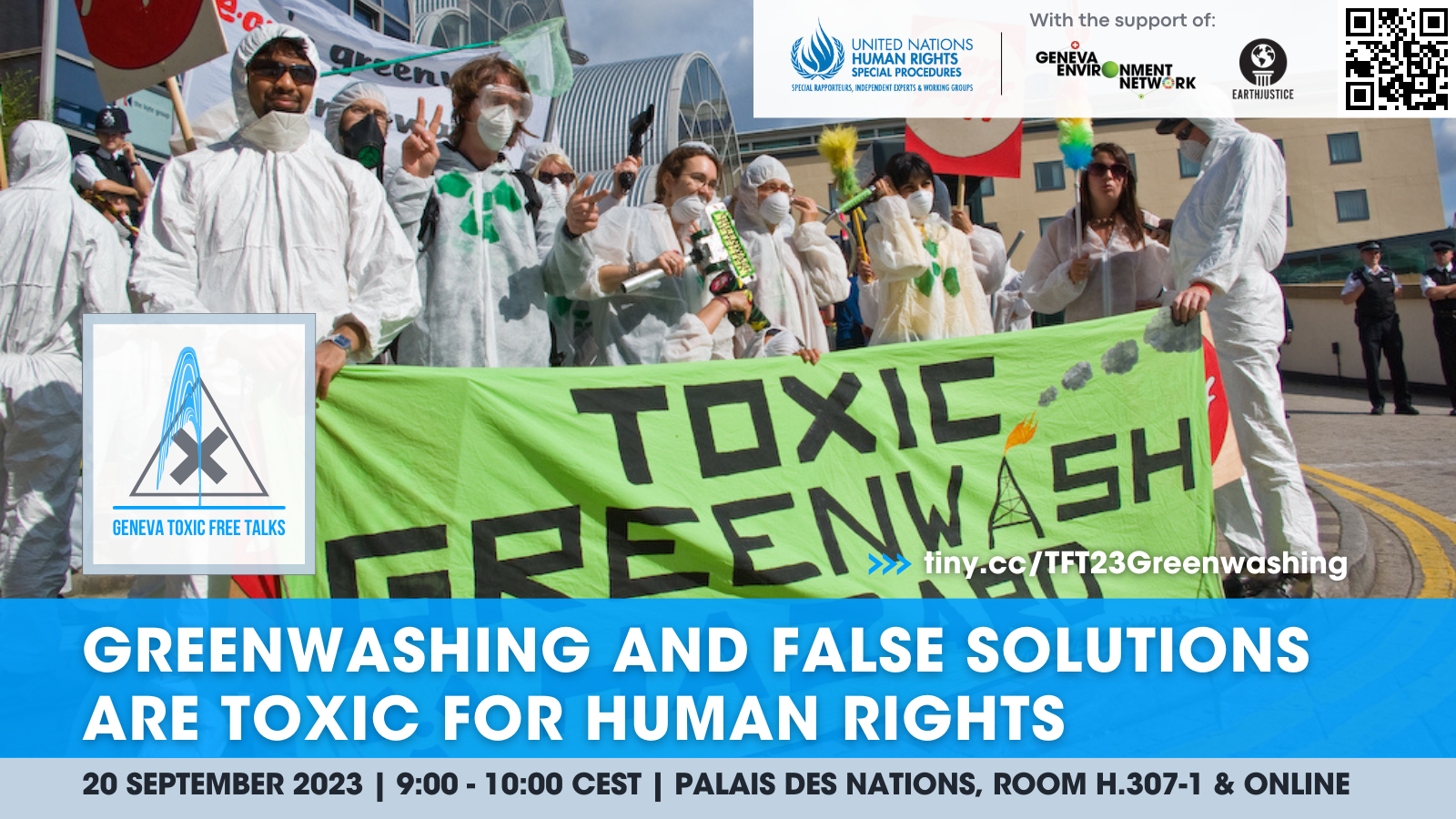 Registration
Registration for this event is currently open.